R.E.S in partnership with daikin
23rd January 2023

Daikin Sustainable Home Centre at r.e.s HQ
Launching this year, R.E.S opened its doors to its very own Sustainable Home Centre (SHC). The centre formed in partnership with the global heat pump manufacturer Daikin is located at the same address as the R.E.S warehouse and offices on Lynx Trading Estate in Yeovil, Somerset.
Iain Bevan, Commercial Manager – Heating & Renewables at Daikin UK: "We're delighted to be partnering with R.E.S in opening a Daikin Sustainable Home Centre together."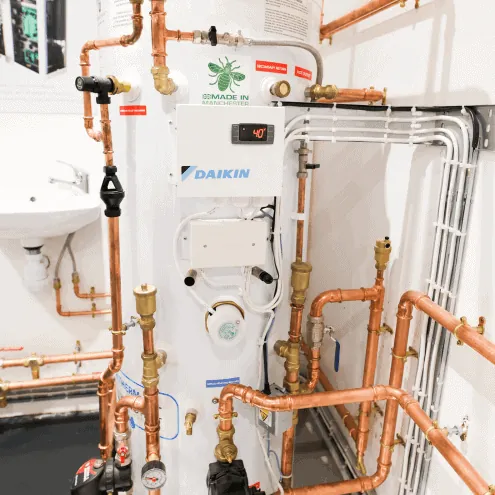 The SHC is the perfect hub for installers, merchants, architects and homeowners. With a fully equipped showroom showcasing the latest heat pump technology, along with a and a state of the art training facility.
Heat Pump Showroom
The showroom covers a range of low carbon solutions, from heat pumps to fan convectors. Installers, merchants and architects are welcome to bring their customers, to see, feel and hear live working heat pump models. Helping to eliminate any misconceptions and support their purchasing decision.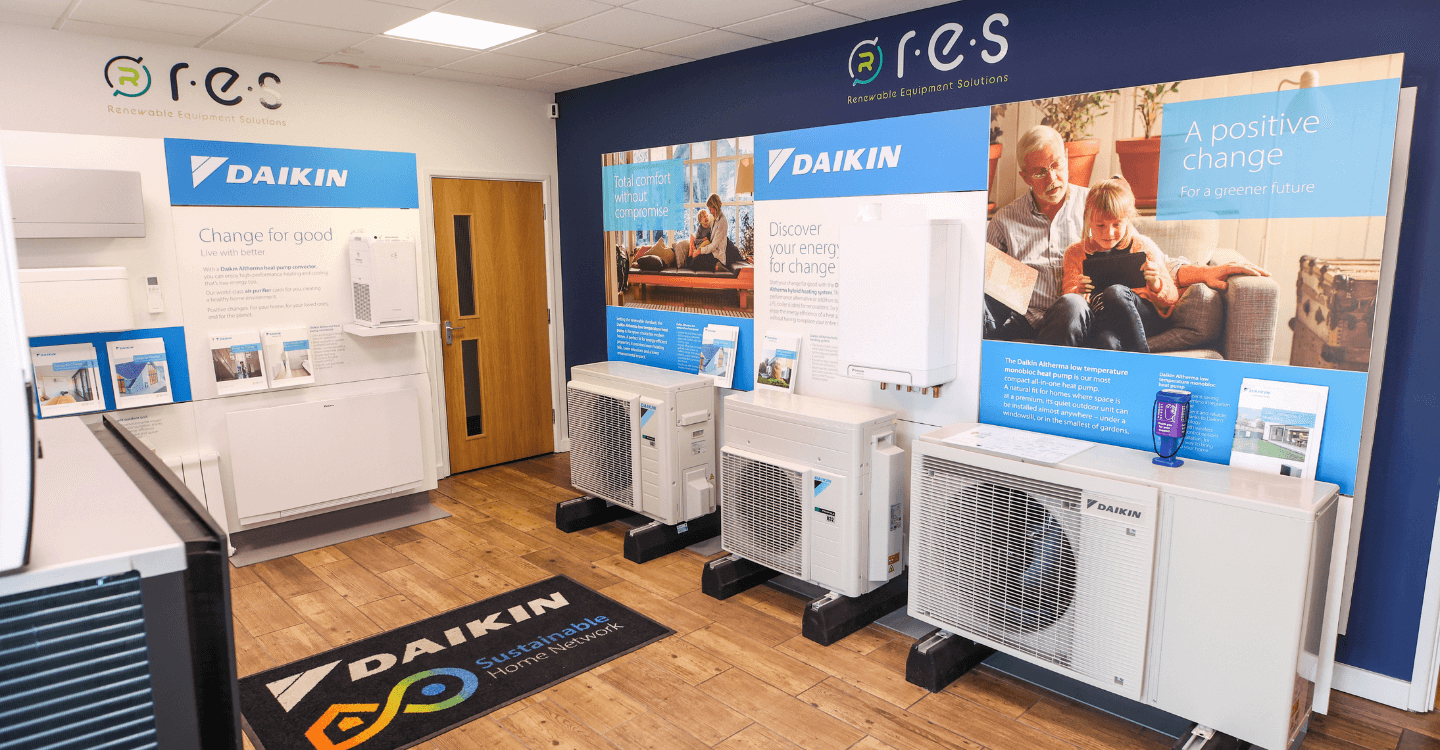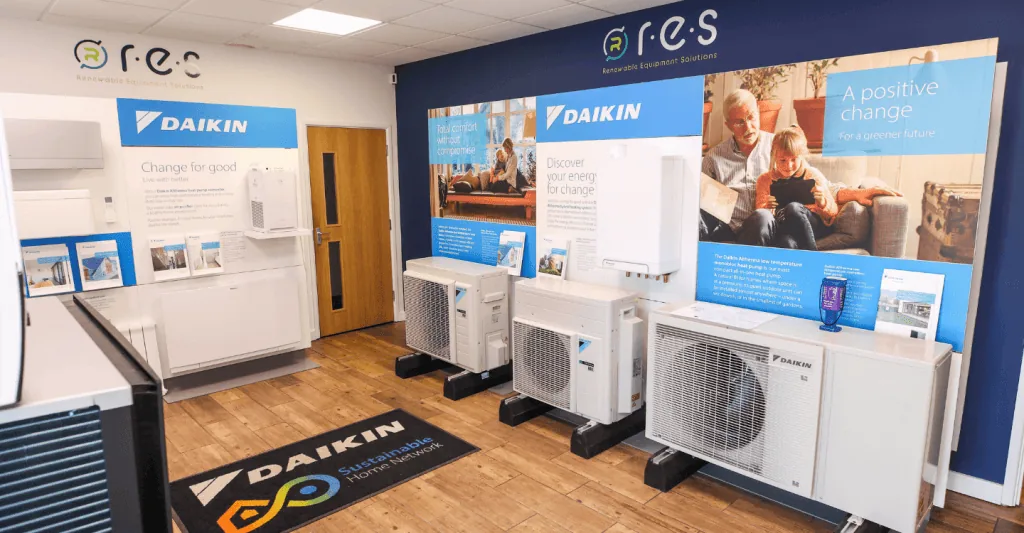 installer heat pump training
We're giving competent installers the confidence to install heat pumps. With two fully operational heat pumps, our training offers a practical and interactive look at low carbon heat pump technology. Once trained, installers can diversify into low carbon heating solutions. Therefore ensuring long-term competitiveness of their businesses, especially as fossil fuel boilers are phased out.
Architect CPD Sessions
Finally, we are able to offer fully accredited CPD sessions in partnership with Daikin. The session aim to support architects on their journey with renewables.
The showroom and training facility is by appointment only. To book in a visit or find out about upcoming training please get in touch.